This page is dedicated to the Grey Muzzle Always In My Heart campaign donors. During the year, our supporters celebrate the pets they have cherished by making a special "in memory of" donation to the Always In My Heart campaign.  A gift of $30 or more supports senior dogs nationwide who have become homeless when they are most in need.
Always in My Heart Donors
Always in My Heart tributes are displayed with most recent tributes at the top.
Jen Ryan
In loving memory of Rocco who touched my heart and made every day with him special.
Jacquie & Pauline
You didn't get to be in our lives long enough but in that last year you knew so much love from so many who helped you. And you gave so much love to us. You will always be in our hearts our brave little Daisy-Kelsey.
Joe and Jill
It is so hard to say goodbye to a beloved friend and companion after so many years. To lose all three of you within just a few months leaves us sad and longing for your company again. But that is replaced by all the joy and happiness that you brought to us. The memories of our time together will live on forever. Rest In Peace dear Lilly, Rosie and Ginger.
Mark and Sue White
You broke our hearts when you waited for hours at our door after you were relinquished, hoping the people you lived with for 9 years would come back for you. You didn't eat for 3 days. Then you broke our heart again 5 years later when we had to say goodbye to you at 14. But all the days and years in between were a joy with you. We love and miss you! You were a good boy Scout.
The F'inn team
Zoe was so loving and so loved by Greg, Tammi and Sam. She will be missed by many.
The Red Hat Content team
Vincent was loved. He lived a long life and was cared for by the best of humans--Bob and John. He was preceded in death by his best dog friend, Francis.
Michael & Seth
Our boy, our little old man, our best friend, always in our hearts.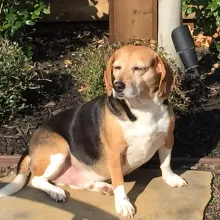 Bill Lucia
JohnnyBoy was a loving, funny leader of our pack. He always wanted hugs and snuggles and even up until his unexpected passing he ran around like the wind. We all miss you JohnnyBoy but particularly Carlos who said he'll see you in heaven. We'll always love you!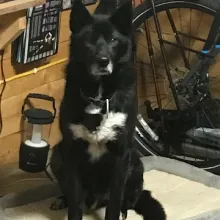 Leo
Thunder,
I had to say goodbye today... for now.
I miss you like a brother.
You were one unique individual, and I will miss you every day.
I look forward to seeing you and all the others someday, but until then keep them company and make them smile just like you did all the time with me.
Love you "Kato"
Results Paging Controls