In celebration of Adopt a Senior Pet Month and the thankfulness of the season, we asked everyone who adores an older dog (distinguished grey muzzle on full display or not) to help spread the word by submitting their pup in our #GreyMuzzleGratitude Challenge. The love stories and expressions of gratitude came rolling in and truly warmed our hearts!
"We were incredibly touched by this year's contest entries. Older dogs have so much love to give and enrich our lives in countless ways," said Lisa Lunghofer, executive director of Grey Muzzle. "We hope these expressions of gratitude inspire more people to open their hearts and homes to senior dogs."
It was nearly impossible to choose this year's winners because we fell in love with every dog we "met" through your submissions. All of your tales of gratitude were so beautiful and touching. Thank you for sharing your senior dog's story with all of us!
Selected from 70 entries, the winner and top ten pups listed below (in no particular order) celebrate the timeless love we have for the senior dogs who touch our lives.
**WINNER**
This is Richard! He'll be 13 on Saturday. He came to me in November of 2019, rescued from a life of living on a chain. He has huge scars on his back from abuse in his previous life. But you would never know it otherwise, because he is the sweetest, best boy who loves every single person he's ever met. His heart is bottomless. People say that I saved him, but, really, he saved me. He was the best quarantine buddy anyone could have asked for, and I'm so grateful that I get the honor of being his mom for however much time we have left together.
~Kathy Blanchard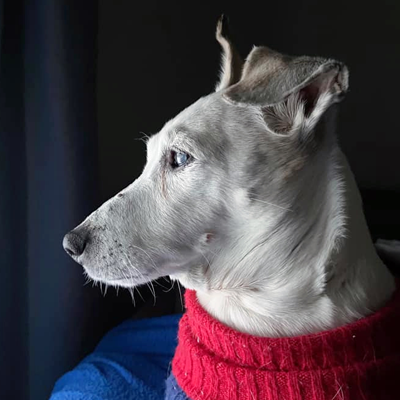 This is
Nemo
. I adopted him when he was 14, and he just crossed The Rainbow Bridge in July, after 7 years together! We celebrated his 21st birthday fifteen days before he passed. I still miss him and cry for him. And because I missed Nemo so much, I rescued a 10-year-old shelter pup almost two weeks ago, Mr. Marco Pickles! I'm not sure how long we have together, but I'll celebrate him every minute! Giving seniors a second chance must be my calling!
~Kari Kapszukiewicz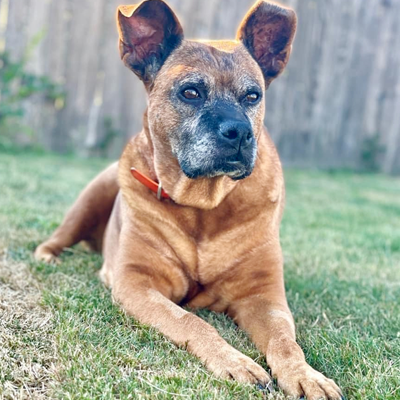 Maui
was found in California, living on the streets with her four puppies. They were all rescued and sent to Oregon to find homes. All of her puppies were adopted right away, but Maui was overlooked for many months while she was patiently waiting for me. We estimated her to be six or seven back then, and this was five beautiful years ago. She has brought us so much love and joy these last few years, and her calm, grateful spirit is everything.
~Stephanie Beukelman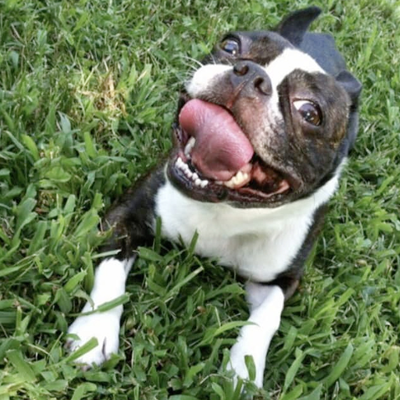 This is my senior
Sassy
who I lost unexpectedly just before her 12th birthday. She was the life of the house! To help fill the void, I donated gift baskets to a local charity event and then started adopting unwanted seniors, which led to my organization of my own senior dog rescue this year, Sassy Old Seniors! Construction of my new building is complete (thanks to the help of your silent auction gift card from Tractor Supply), and I am now helping my 6th pup escape "the list." There will be many more to come!! Seniors are the best!
~Heidi Faber Kerns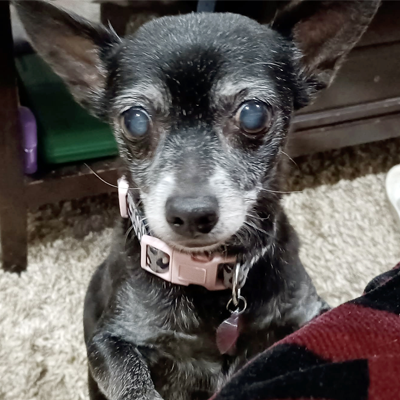 My sweet
Tequila
, aka Tequi. This sweetheart was a gift from my daughter. She was eight weeks old when I got her. She crossed the Rainbow Bridge three weeks ago at the age of 17. She has been by my side thru many happy, and many tough times. Sometimes she was all I had, always she was all I needed. I miss her terribly. Each day that my "Tequila" hibiscus blooms, I pick a flower to put on her grave. My baby.
~Linda Ann Martin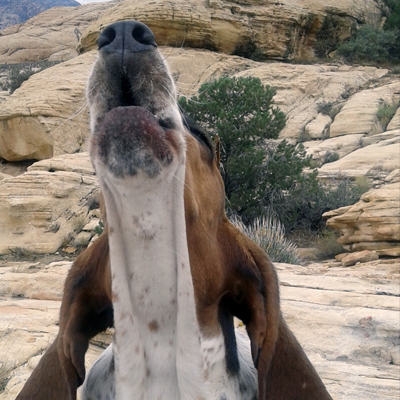 Our sweet
Lady
! We've had her since she was a puppy. She's been through several state moves. Two deployments without her dad. And become a big sister to three human girls in the 11 years we've had her. Plus, several other pets who have joined our family throughout the years. Through it all, she has been a Sass Hound. She has been supportive. She has been there for me through so much, even though she clearly loves my husband more! Watching her muzzle go gray has been a great joy, and a great sadness.
~Chaselynn Alfrey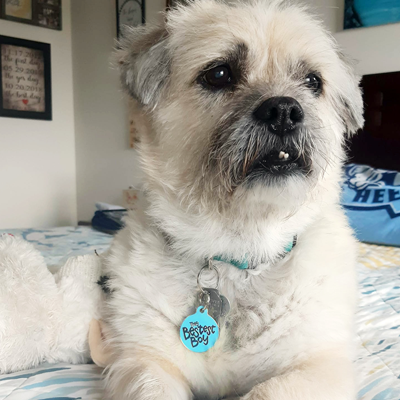 This is
Milo
! Lover of bacon and french fries (and food in general). He will be 13 at the end of November and celebrating his 4th gotcha day with us! Milo was at our local shelter for nine months until we adopted him. Man, did other families miss out! He is the kindest and most loving dog. He always wants to be with us and be involved in whatever we're doing. We tell him all the time that he is a great supervisor. He loves naps, cuddles, and car rides. If there is ever a moment where we are sick or anxious, he is right by our side. He always knows when my husband or I need extra love. We are so blessed to have him!
~Kelsie Bivona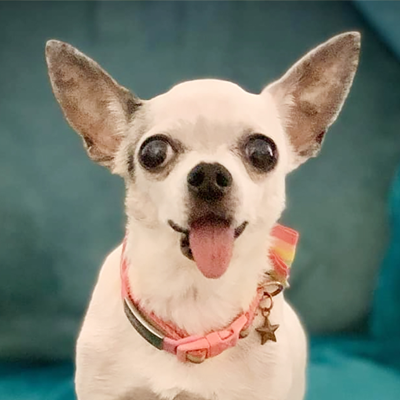 Poppy
came to me as a hospice foster with 2-3 months left from heart failure, and I quickly fell in love and adopted her. She has been with me and in my lap now for 18 months, and I expect many more to come. She has become my heart dog with every cuddle under my chin. Poppy joined four other adopted seniors. Love this old girl.
~Rebecca S Long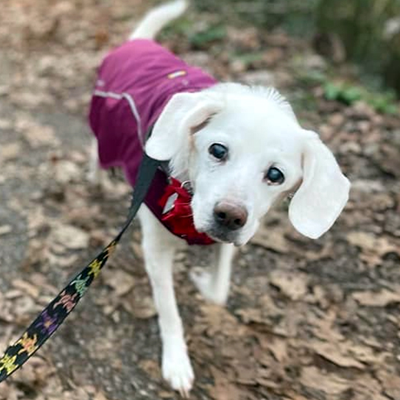 This is
Sugaree
, the love of my life. I lost her almost two weeks ago at age 17. She was amazing - she hiked and could jump on the sofa until she was 16 1/2! She was a once-in-a-lifetime dog. She is the reason my husband and I are together. She picked him out and insisted she get to see him daily, and the rest is history!
~Melissa Hankins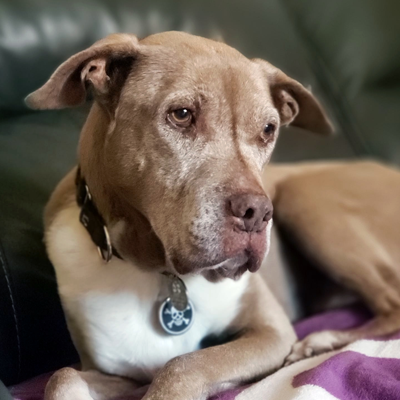 Hot Rod
is the LOVE of my life! Once a forgotten boy found running in the streets with plenty of baggage of his own to heal from - including parvo and respiratory infections - to a professionally trained service dog. He has been by my side conquering the challenges in life since we were drawn to each other from 10 months old. We have been inseparable and each other's best friend, forever and always! A breed ambassador and a CGC graduate, we have worked to bring positive awareness to rescue dogs, bully breeds, service dog and handler teams, persons with disabilities, and the joys of growing old together! Forever and always my Soul Dog.
~Tracy Rosenberg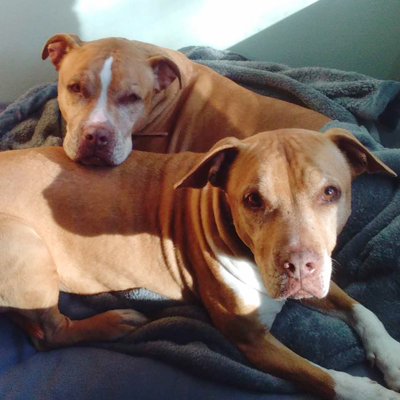 Our dog journey started 14 years ago when we adopted a one-year-old boxer and a three-year-old boxer. Over the years, we have found that we prefer the senior age and have adopted them ever since. Last December, we adopted a brother and sister pair
Frick and Frack
, who were nine at that time. They and all the seniors we've adopted have given us companionship, unconditional love, and pleasant surprises during the years we've had them.