Share Your Gratitude for Your Senior Dog and Encourage Others to Open Their Heart to a Grey Muzzle!
Has a senior dog touched your life? Enter our #GreyMuzzleGratitude challenge! The winning dog will receive a timeless custom pet portrait etching created by Greyboy Pet Prints. The top ten winners get a Grey Muzzle calendar and will be showcased on our website!
Whether your grey-muzzled friend is from your past or currently by your side, whether you adopted a senior dog or have grown older together over the years, celebrate your love story. Tell the world why you are grateful for your senior dog and inspire someone to adopt a grey muzzle during Adopt a Senior Pet Month!
When you show and tell the world about the joy a senior dog brings into your life, you are helping to inspire others to give a senior dog a second chance. And just by sharing your story, you'll be helping other older dogs who are waiting for the best prize of all—a forever home. Entries featuring senior dogs seeking adopters are also welcome!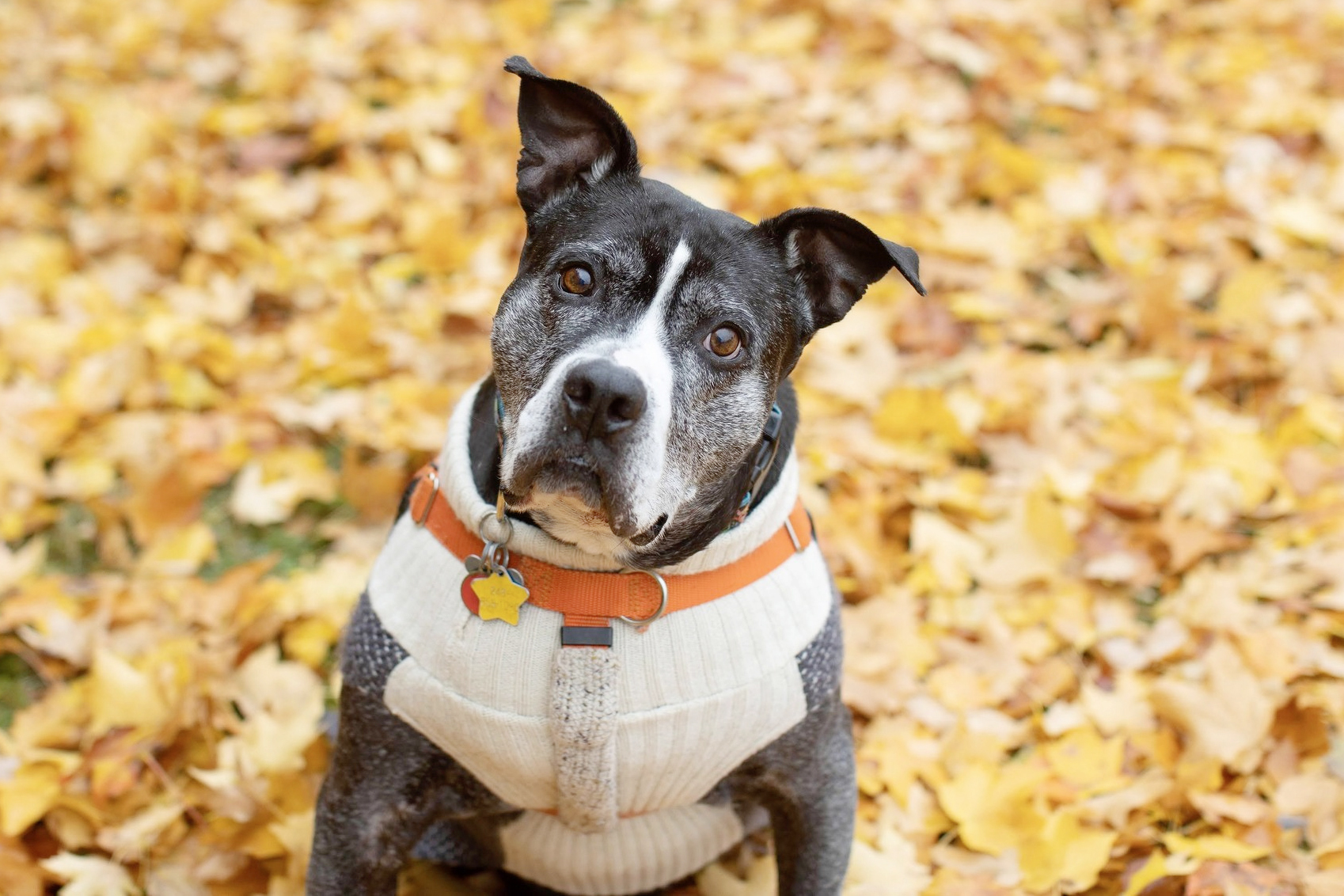 Senior pup Richard was the winner of our 2022 Grey Muzzle Gratitude Challenge!
#GreyMuzzleGratitude Contest Details
How to Enter – Simply submit a photo and brief comments one of three ways:
Timing – Entries are welcome between October 26 through November 17, 2023. Winners will be announced on Grey Muzzle's social media platforms and posted on our website by Thanksgiving, November 23.
Entries – Each entry should include a photo and comments that show and tell why you are grateful for your older dog and why others should consider adopting a senior dog. Short comments (less than 150 words) are encouraged.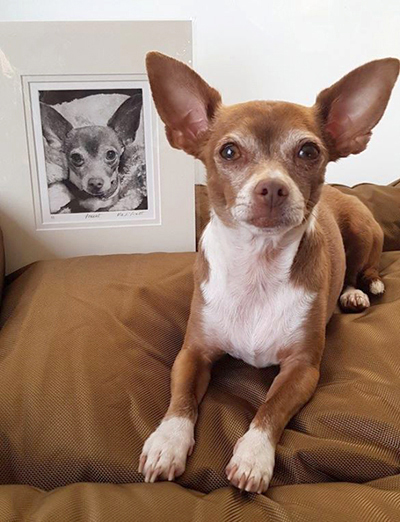 Judging – Winners will be chosen by Grey Muzzle's executive director and a committee of volunteers with expertise in marketing and media relations. (And a love for senior dogs, of course!)
Prizes – The top winner will receive a custom pet portrait etching created by artist Mandi Pratt of Greyboy Pet Prints:
Custom pet portrait etchings are perfect for pet parents to transform a favorite snapshot into a fine art keepsake to remember a very loved soulmate. Handcrafted with sunshine, metal, and ink on my Grammy's printing press, they come matted and packaged beautifully, ready to delight! California artist, Mandi, has clients email her any in-focus photos, and she chooses the best for an etching. A unique and heartwarming gift! 
The top ten winners will receive a 2024 Grey Muzzle calendar full of grins of gratitude from senior dogs.
The Fine Print – By posting a photo and comments or submitting photos and comments to info@greymuzzle.org, you permit The Grey Muzzle Organization to use any or all photos and comments in any printed or electronic publication or for media or promotional purposes without further consideration.
We believe, as you do, that senior dogs are so deserving of love. Because of you, we're getting closer to our vision of a world where every senior dog thrives, and no old dog dies alone and afraid. Thank you for opening your heart and home to a senior dog and encouraging others to do the same!