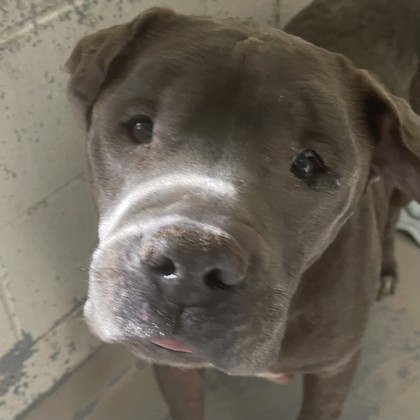 The Humane Society of Indianapolis (IndyHumane) provides direct services for cats and dogs, including adoption, foster homes, medical care, and affordable spay/neuter and vaccine services for the public. In a typical year, they provide veterinary services to 15,000 animals, find loving homes for 4,000 homeless pets, and achieve an animal live release rate of 96%. They are proud to have served Indianapolis since 1905.
Funded in 2017, and 2021 to 2023
Since 2017, IndyHumane's Senior Care program, launched with the support of The Grey Muzzle Organization, has helped rescue and adopt more than 570 senior dogs. The program aims to increase positive outcomes for senior dogs in central Indiana by transferring them from the municipal and other shelters to IndyHumane, where they receive necessary medical and dental care. A 2023 grant from The Grey Muzzle Organization will increase the number of senior dogs served to at least 170, with approximately 25 served with the grant funds. The program will give dogs like 12-year-old Pappy a brighter future.