Twitter
Facebook
Google Plus
Pinterest
How we helped:
Seniors for Seniors Adoption Grant
Leah came to Saving Paws Rescue AZ (SPRAZ) from Maricopa County Animal Care and Control. This nine-year-old German Shepherd was not well cared for--it was obvious she had been used for breeding all her life. Volunteers quickly picked her up and brought her directly to a foster home. She had a mass on her leg which needed to be removed, and she was also in desperate need of a professional groom. Her coat was in pretty rough shape.
While in her foster home, Leah lived with several other dogs. She got along just fine with them, but didn't really want to play with them much. So her foster mom worked hard at making her life a comfortable one. As she opened up and relaxed a bit, she started playing with toys. Leah was like a puppy discovering play for the first time. She especially enjoyed playing with a ball. She took that ball everywhere and would often place it in her water bowl--whether that be the toilet or a dog dish!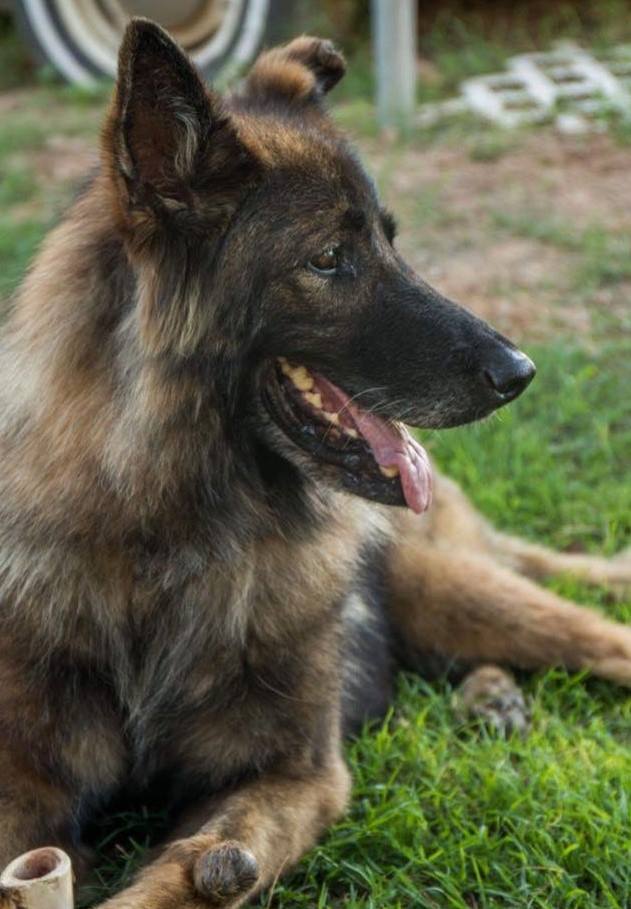 After the mass on her leg was removed, Leah quickly found a home of her own with a woman in her late sixties. Her new mom reports that Leah is happy, healthy, and enjoying the life she was meant to live.
Thanks for giving
Leah a second chance at happiness.