How we helped:
Medical Expense Grant
All senior adoptions are something to celebrate, but it's extra special when "long-timers" like finally find love again. Kula was adopted at ten years old after waiting ten months!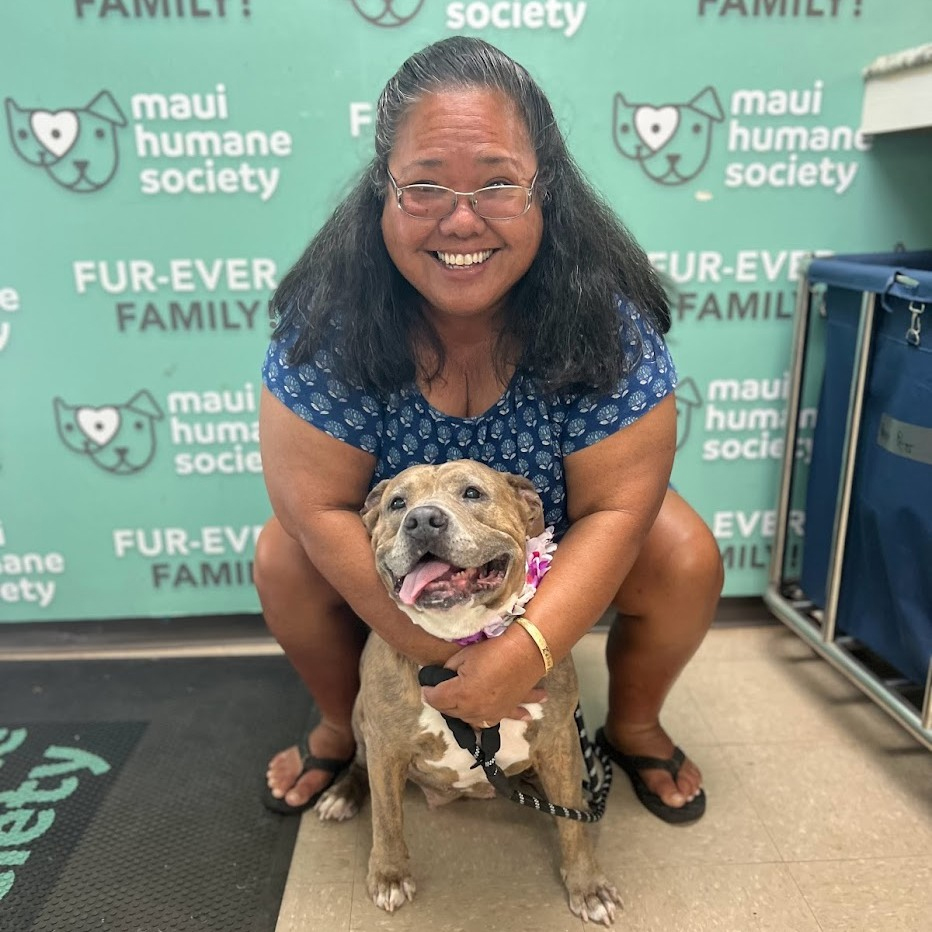 Through no fault of her own, Kula came into the care of our friends at Maui Humane Society. Though the situation causing the loss of her home and family was heartbreaking, we all focused on the positive—making sure Kula got a second chance at a brighter future.
Kula needed many months of treatment for heartworm disease. Her dental care had also been sorely neglected, and over a dozen teeth needed to be removed. With your help, Kula got the care she needed to thrive. Once her heartworm treatments were complete, Kula received long-overdue dental care. Feeling better than she had in years, Kula then found her forever home!
Mahalo for your support of Grey Muzzle and senior dogs like Kula!