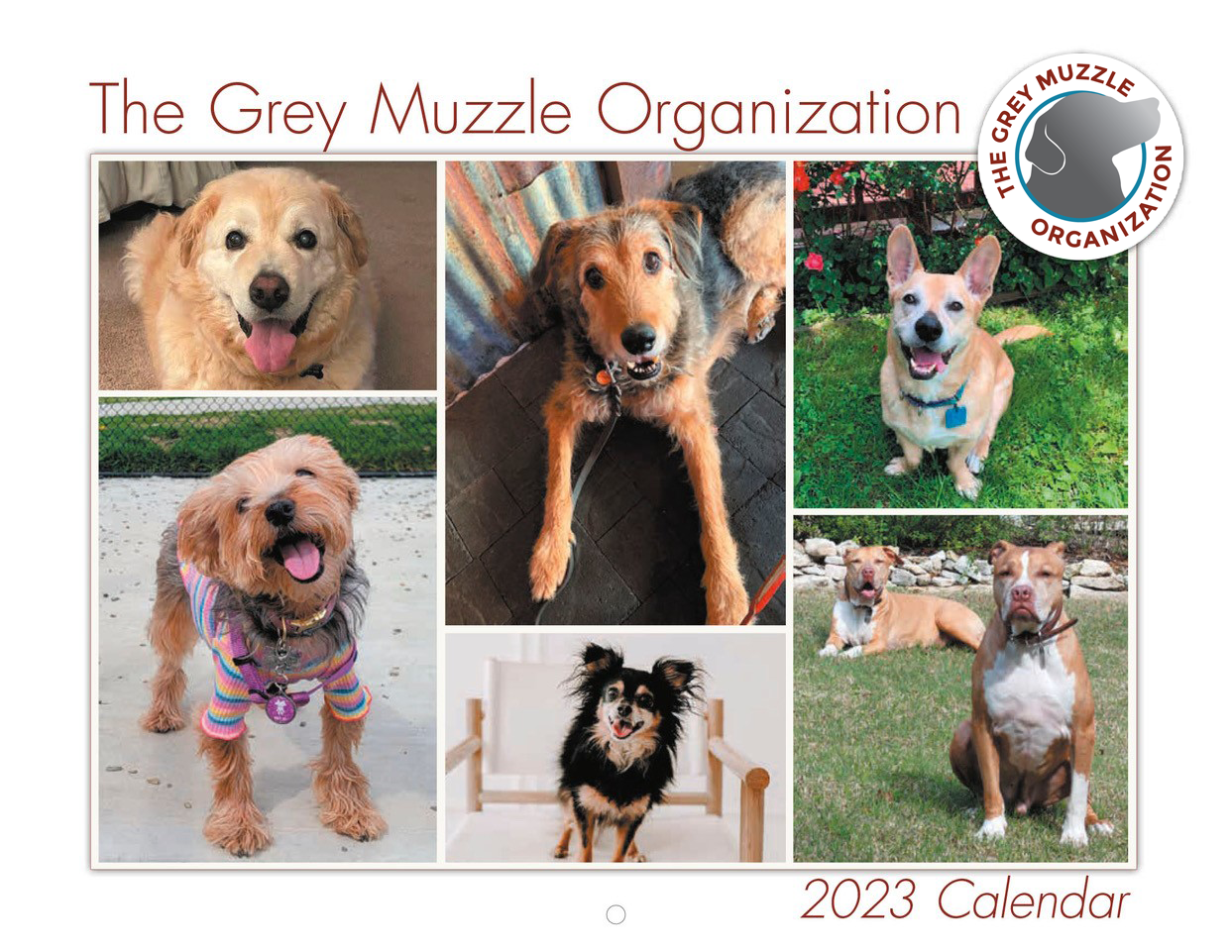 If a senior dog has ever touched your heart and shared your home, the 2023 Grey Muzzle calendar is for you. We are fans of celebrating the bond with our old dogs year round. So in true Grey Muzzle fashion, we've put together a new collection of treasured senior dogs to grace our lives throughout 2023. The calendar features dozens of the pictures submitted by you during our Summer Smile Campaign.
The 2023 Grey Muzzle calendar is the perfect addition to your office or home and a great gift to family and friends. Plus, all the proceeds from the calendar help senior dogs in need. What is better than seeing a new grey muzzle each month and knowing that you are helping senior dogs who need second chances?
Calendars are $18.00 and shipping begins on November 9.
Give a gift to yourself. Give a gift to your family and friends. Give a gift to a senior dog who's counting on you.