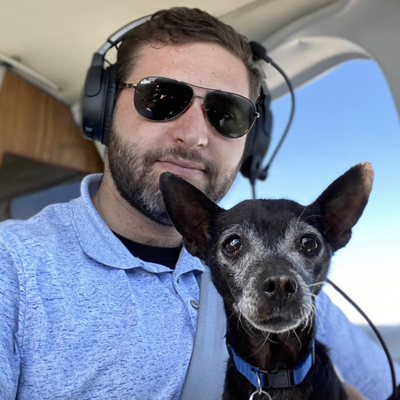 23 Senior Dogs Take Flight
This has been an exciting and extra-special month for senior dogs! On November 5, in celebration of Adopt a Senior Pet Month, 23 senior dogs took to the skies from California to Oregon on a journey to their forever homes.
This lifesaving flight by Grey Muzzle grantee Pet Rescue Pilots was fueled by the generous donations of our supporters. Today, all 23 of the precious passengers are spending the holidays in loving arms and cozy homes of their own. Maggie is just one of those senior dogs who will be celebrating Thanksgiving with her forever family.
Up, up, and away!
In July 2022, The Grey Muzzle Organization awarded a grant to Pet Rescue Pilots, an organization that flies adoptable pets from areas overwhelmed with homeless animals into the waiting arms of loving families. While parts of rural California struggle with overcrowded shelters and limited space, states like Oregon have more adoption applications than rescue pets.
One of the sweet passengers on this month's special "Seniors are Golden" flight is 11-year-old Maggie. She was found as a stray in very rough shape with a large tumor that required surgery. But after a few months of TLC, Maggie was finally ready to spread her wings and find her new family!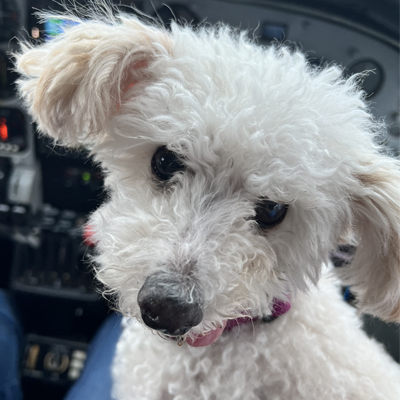 Where a dog is located should not determine whether or not she gets a second chance, and thanks to your generous support, Pet Rescue Pilots is making sure senior dogs like Maggie find a safe place to land. Grey Muzzle is always looking to fund "outside of the box" lifesaving strategies, and this approach goes far beyond the box and 30,000 feet into the sky, literally!
Although we are celebrating 23 heartwarming adoptions, thousands more at-risk senior dogs in shelters all across the country still need your help. With your support, we can ensure more senior dogs like Maggie spend their golden years safe and loved, no matter where they call home.
Follow Maggie's journey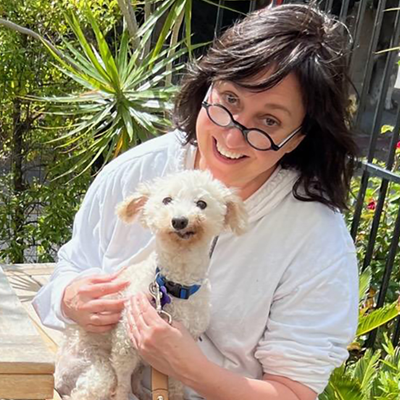 If you want to read more about Maggie's journey, please sign up for our enewsletter!
And as we approach Giving Tuesday, please help us take lifesaving to new heights by supporting innovative ways to help more senior dogs. Thanks to longtime Grey Muzzle supporter Bill Lucia, your gift will be MATCHED now through November 30 up to $50,000!