Editor's Note: This is a guest post on the Grey Matters Blog and not written by anyone affiliated with Grey Muzzle. We allow guest contributors from time to time in order to provide our supporters with a wide range of topics pertaining to senior dogs.
Dr. Kipp Chapman, DVM, of Philadelphia Animal Hospital has been in veterinary practice and surgery for 20 years. We spoke with Dr. Chapman to get the 411 on questions veterinarians get asked most regarding nutrition.
When it comes to keeping your pet healthy, one of the questions veterinarians get asked most is, "What should I feed my dog?" This is approached the same way diet is approached with humans. There are key points to assess while thinking of a diet plan for your dog:
Are there any health conditions or allergies to take into account?
What are you looking for regarding the foods you would like to include or exclude from your dog's diet?
Are the foods you would like to include into your pet's diet meeting the necessary criteria recommended by your veterinarian?
What is your dog's activity level?
What is your budget?
What is your dog's age and breed?
When you meet with your veterinarian, they will go over all of these questions and aspects with you. Based on the key criteria, you and your doctor will come up with the best plan for getting your dog on a healthy and nutritional diet that meets their particular needs. The main goal is to have a well-balanced diet to sustain a healthy lifestyle for your dog. Dr. Chapman says, "The key ingredients in any food you feed your dog must be a carbohydrate, fiber, and a protein. Whether you are looking for a brand or making your own dog food, these are the top three ingredients to look for and make sure to include."
What about a raw or vegan diet? Making my own dog food?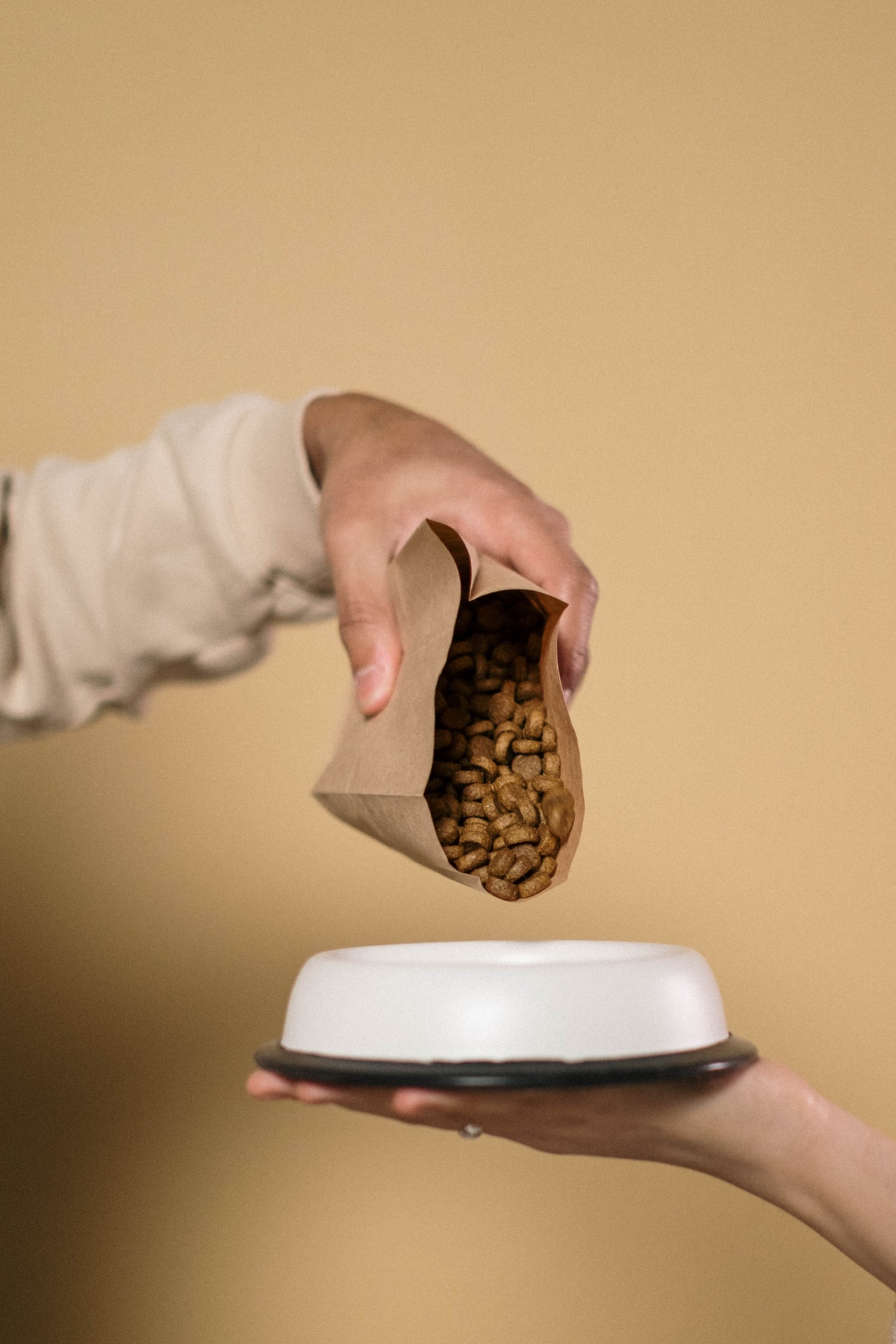 Two common questions asked are whether you should feed your dog a raw diet or a vegan diet. Dr. Chapman does not recommend these options but highly suggets consulting with a veterinary dietician if you would like to pursue them. "If you wish to feed your animal a raw or vegan diet, I highly recommend seeking out a veterinary dietician to ensure you are incorporating all the necessary nutrition your dog needs to maintain a well-balanced diet. Animals are omnivores, they like to eat different things, they should be getting a protein, fiber, and a carbohydrate, and you should feed your dog a well-balanced diet off of this. If you do not want to feed your dog a meat protein you have to find a really good protein substitute where they can get a significant amount of protein."
Making your own dog food can be time consuming and costly. Be sure to give adequate time and consideration if this is the option you are considering. If you decide to pursue this route and meet with a veterinary dietician, they will go over all of your dog's specific needs, consult with your veterinarian, and formulate recipes specifically catered for your dog. When it comes to choosing a dietician, Dr. Chapman recommends asking your veterinarian for a referral.
When making your own dog food, some of the most common foods to incorporate include chicken, turkey, rice, sweet potatoes, pumpkin, and string beans. Dr. Chapman says a good meat protein substitute for a vegan diet is beans.
The key is to include the three basics, and if you would like to add fruit, then you can do that as well. Always remember to avoid anything toxic such as grapes, cherries, avocados, onions, garlic, and some mushrooms.
What should I look for when brand shopping?
If you are searching for a dog food brand, Dr. Chapman recommends brands such as Pro Plan, Eukanuba, Royal Canin, and Blue Buffalo.
Look at the top of the ingredient list when choosing a dog food brand. A protein should be at the beginning of the list (like chicken, turkey, or lamb). A lower grade dog food will have unknown, unrecognizable ingredients listed first, and this is what you are looking to avoid. You don't want to see a grain or something you can't pronounce listed first!  
What if my dog needs a specialty diet or prescription food?
If your dog has a health condition, brands like Royal Canin and Hills Prescription Diet have lots of special diet options. Special prescription diets can include considerations for kidney disease, urinary health, digestive care, heart care, liver care, joint care, skin and coat, weight management, glucose management, food sensitivities, and many others. Most veterinary hospitals offer these products in office, and you can also find them at some pet retailers like Chewy.com. Speak with your veterinarian about what is best for you and your dog.
Grain-free food is a hot topic for many pet owners. It has been reported that certain dog breeds susceptible to heart issues have had problems on grain-free diets. Dr. Chapman says for those such breeds to "choose a diet that contains a grain to avoid any potential issues." He continues, "If your dog does not have the lineage or any heart issues, you can feed your animal grain free."
Are there any special considerations for senior dogs?
When it comes to senior dogs, it is important to not solely rely on wet food, but rather incorporate dry food into your dog's diet to ensure the strength of their teeth. Speak with your veterinarian if your dog is incapable of chewing dry food as there may be dental issues that need to be addressed. It is very important to brush your dog's teeth, but if you are unable to, a dental cleaning with your veterinarian may be necessary and help your dog tremendously.
Are supplements a good idea for my dog?
Supplements can be a great addition to your dog's daily regimen, especially for senior dogs. Dogs with joint issues, dry coat, and allergies can all benefit from adding a daily supplement to their diet. Some examples of Dr. Chapman's favorites are fish oil, Vitamin E, glucosamine, and chondroitin. Senior dogs with joint problems can benefit greatly from glucosamine and chondroitin, which helps to lubricate the joints, and comes in pill or treat form.
What about giving my dog treats?
The healthiest treats are vegetables and fruit! Dr. Chapman is a fan of carrots, celery, and cucumber over biscuits or the conventional treat. Other healthy treats to try are broccoli, green beans, watermelon (seedless), and cooked sweet potatoes.
All in all, it's best to work with your veterinarian on what diet plan will work best for you and give you dog what he needs. If you feel like you need a very specific consultation or are interested in exploring a more unique diet plan, it might be best to meet with a veterinary dietician.
About the Contributor: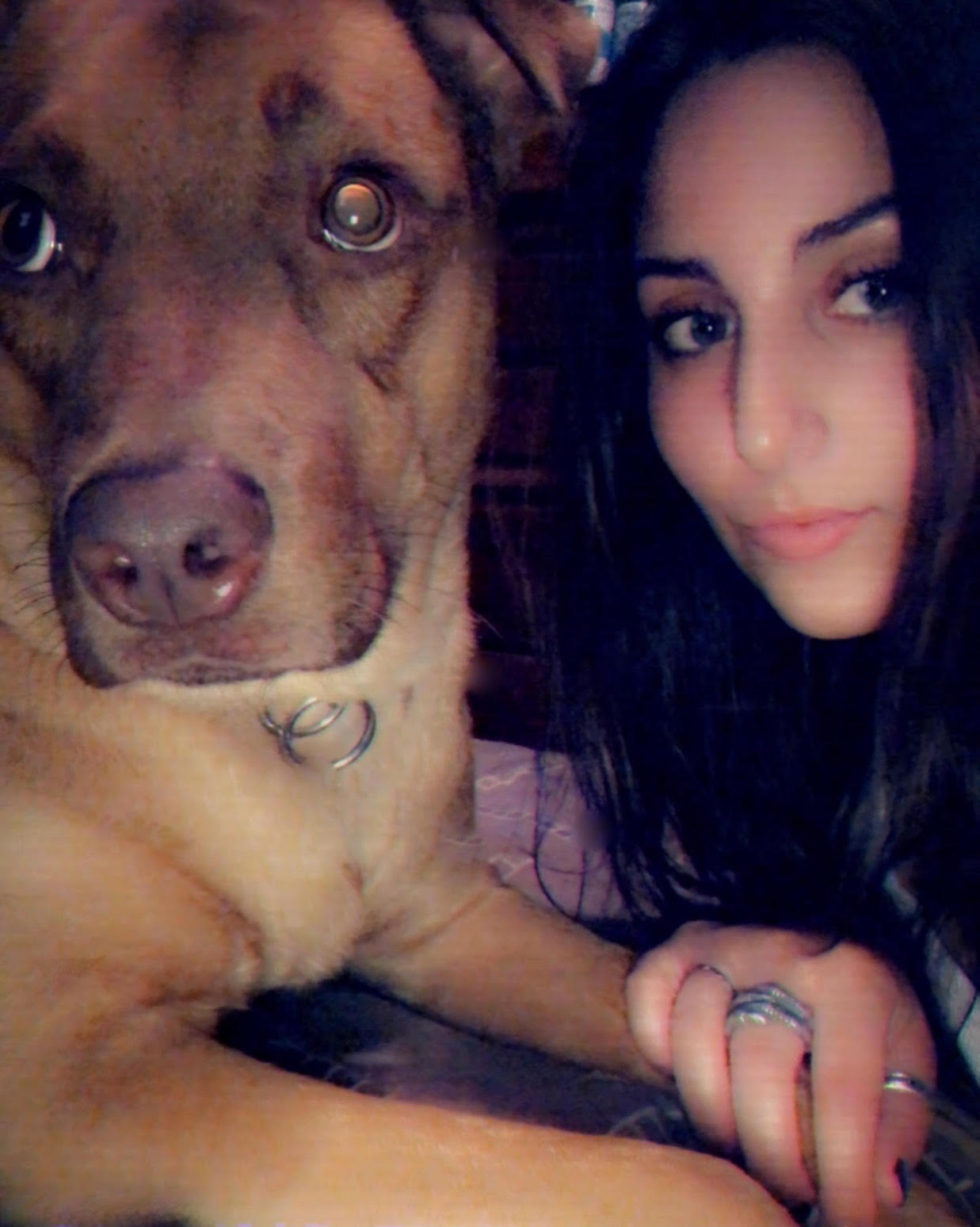 Gianna Manfredi is a vegan, bibliophile, and mental health advocate who loves animals and Disney. Gianna was a veterinary technician assistant for many years and has had dogs her entire life, though she loves all animals.
One day she hopes to have enough land to care for many pets. With a strong passion for animal rights and welfare, she supports numerous animal organizations and charities, hoping to spread awareness and education.