Editor's Note: This is a guest post on the Grey Matters Blog and not written by anyone affiliated with Grey Muzzle. We allow guest contributors from time to time in order to provide our supporters with a wide range of topics pertaining to senior dogs.
Grey Muzzle is excited to team up with DogGoods Do Good and founder Kyle as a Rock Star sponsor for our second annual national online auction -- Senior Dogs Rock! Dogs and the welfare of our furry friends are the foundation upon which DogGoods was built, and DogGoods' enthusiastic support touched us. We love knowing the stories behind why supporters join us to ensure senior dogs take center stage and are celebrated as the stars they are. Kyle gives us a glimpse into why DogGoods chose to do even more good for older dogs in need.
How did you first hear about Grey Muzzle? We have always had a soft spot for senior dogs, especially the ones that have been abandoned or given up by their owners. We found The Grey Muzzle Organization after a lot of research. We were looking for highly reputable dog charities. GMO came out as one of the top charities based on our research and public opinion, and it truly shows.
What motivated you to support our mission by becoming an auction sponsor? We strongly believe that senior dogs deserve to have the best life possible, after all, they have given to their owners throughout their lives. It saddens our hearts to see senior dogs alone and not cared for. DogGoods has always wanted to increase its involvement with The Grey Muzzle Organization, and the Senior Dogs Rock auction was the perfect time to do it.
What sets Grey Muzzle apart from other organizations that you support or work with? The Grey Muzzle team is proactive, responsive, really involved with supporters, and attentive to detail. Their approach and commitment are above and beyond what I have seen compared to other nonprofits.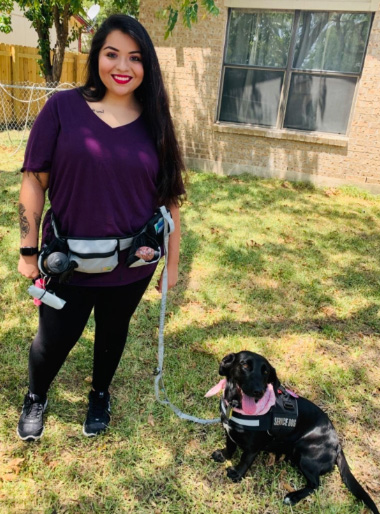 Tell us about you! How did you come to launch DogGoods Do Good? DogGoods was born out of our passion for dogs. We mean the world to our dogs. For all the pure goodness and joy dogs bring to us, we feel strongly about giving back by creating products that enhance life for dogs and humans alike. Our purpose is to make high quality dog products that make life with dogs even more fulfilling and enjoyable. We help dog owners be the hero their dog truly thinks they are. Collaborating with GMO is a perfect fit for us because your work improves the lives of the most vulnerable senior dogs. 
Anything else you'd like to add? Please keep up the meaningful work. We admire you for all that you do. Thank you for helping senior dogs!
About the Contributor: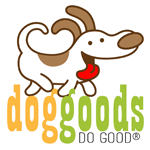 DogGoods® is a dog product and lifestyle company focused on improving the lives of our four-legged best friends. With a mission to help you be the hero your dog thinks you are, DogGoods provides high-caliber dog products to enhance the quality of your life's journey with your beloved pup.
Visit DogGoods to discover how DogGoods Do Good!