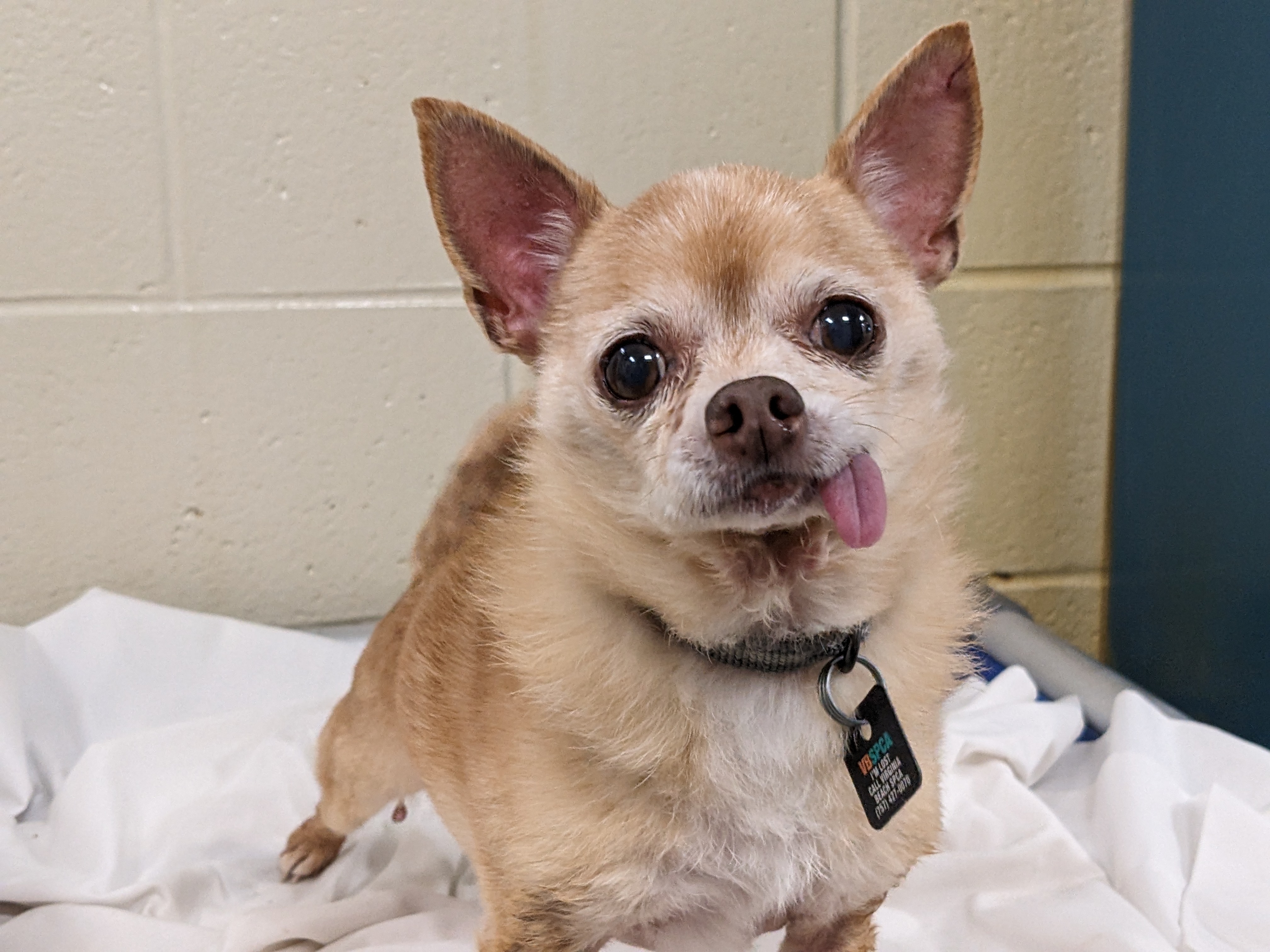 Since 1966, The Virginia Beach SPCA has been connecting people and pets. The VBSPCA cares for over 2,500 homeless domestic animals annually and has a 94% adoption rate. Their programs further the mission of creating a more humane and responsible community by eliminating animal suffering and increasing human compassion. The VBSPCA  approaches the issue of animal welfare through various angles: serving as a community resource for the welfare of all animals, providing second chances in forever homes, offering quality veterinary care, and ensuring that the youngest generation of animal lovers understands the importance of compassion.
Funded from 2009 to 2015, 2017, 2021 and 2023
The Virginia Beach SPCA's Grey Muzzle grant will cover the cost of medical care for senior dogs like Chia, an older Chihuahua mix transferred to the VBSPCA  from a neighboring animal control facility. Chia had severe dental disease, requiring the removal of all 17 of his remaining teeth, and chronic allergies that needed treatment. Chia's care exceeded $1,000. Funding from Grey  Muzzle will help ensure dogs like Chia are healthy and ready for adoption, getting them into homes more quickly and reducing their time in the shelter.