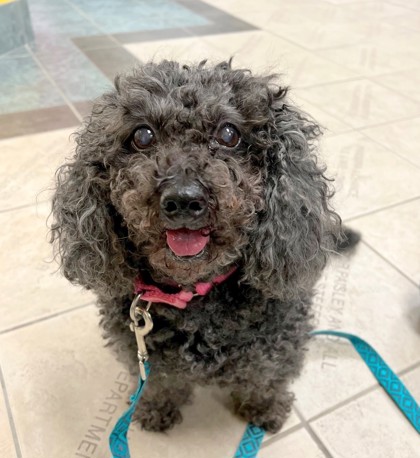 The Oshkosh Area Humane Society (OAHS) has served animals and their people in the Oshkosh, WI community since 1991. Dedicated to providing compassionate care to animals in need, OAHS serves an average of 3,000 animals yearly with various programs and services, including animal adoption and rehoming, reuniting stray animals with their families, community education programs, and low-cost vaccination and microchip clinics.
Funded in 2019 and 2021 to 2023
A Grey Muzzle grant will help Oshkosh Area Humane Society (OAHS) prepare senior dogs like ten-year-old Roxy for their new homes. Every senior canine will receive a blood panel, a veterinary examination, vaccinations, and heartworm, flea, and tick preventatives. Many seniors also require dental procedures, and with an in-house dental suite, the OAHS staff veterinarian and medical team are ready to give senior dogs healthy smiles.