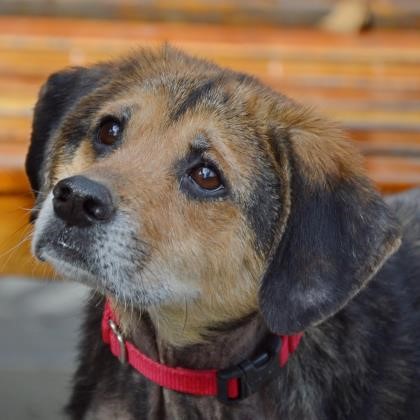 Lollypop Farm is the third oldest SPCA in New York State. For 150 years, they have been a beacon of hope for homeless and neglected pets. They are committed to building lifelong bonds between people and animals. Together with the community, they better the lives of animals through justice, prevention, and lifesaving care. Lollypop Farm envisions a time when the community celebrates the human-animal bond; embraces the mutual benefits therein; and treats all fellow beings with care, compassion, and respect.
Funded from 2017 to 2020 and 2023
The Grey Muzzle Organization grant will allow Lollypop Farm, The Humane Society of Greater Rochester, to continue providing specialized medical and dental care to senior dogs like 10-year-old Ernice. Last year, 147 senior dogs entered the shelter, with adopters often passing them by in search of a younger dog. Their average stay was 30 days, an eternity for these precious dogs who have spent most of their lives in a home. With Grey Muzzle's support, Lollypop Farm can sustain senior dogs' medical and dental care and the costs associated with their stay until they find their forever homes.