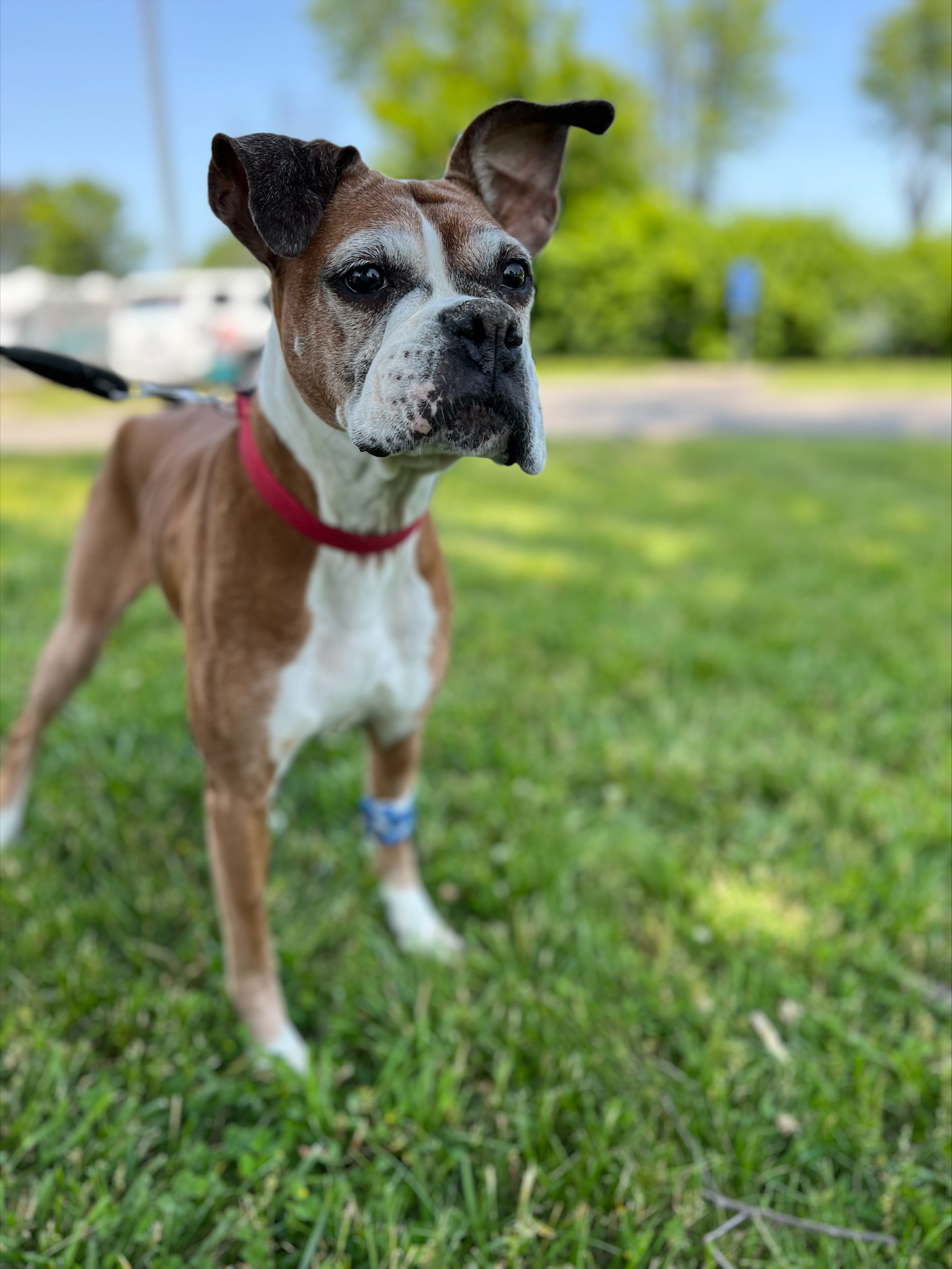 KHS is Kentucky's largest animal adoption agency and spay/neuter provider. KHS also provides free counseling and supports local pet owners to help them keep pets at home and out of shelters. This support includes behavior advice, veterinary care referrals, and more. Through its Love 120 program, KHS works with rural shelters across Kentucky to reduce overcrowding and increase their lifesaving capacity. 
Funded from 2014 to 2020, and 2023
Support from Grey Muzzle will allow the Kentucky Humane Society (KHS) to help keep senior dogs healthy and happy in their homes and out of shelters. Funds will provide financial aid to struggling families with senior dogs like Henny. This 10-year-old Boxer's life was at risk when she developed pyometra, a deadly infection of the uterus. Her owner was heartbroken when she could not afford emergency surgery for her best friend and felt she had run out of options until she contacted KHS's Pet Resource Services. KHS arranged for Henny's surgery, and she is now back with her loving family.