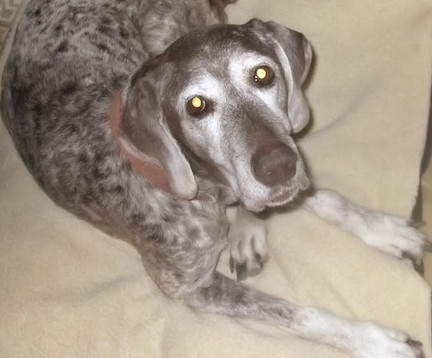 Cooper's Chance Animal Rescue's mission is to rescue, rehabilitate and re-home abused and neglected animals. They are dedicated to the welfare of these animals and the gentle eco system that we share. They also educate the public on humane and responsible pet ownership through nonprofit partnerships, public education programs and grass root efforts within communities.

Cooper's Chance Animal Rescue was started in 2006 by our Founder and President, Shannon Steemke after a tragedy involving her beloved dog, Cooper. Every year thousands of shelter dogs are adopted by loving families, hoping to give them a safe place to call home. But because of issues from abuse and neglect, those animals never receive the proper rehabilitation to cure their fears. Most pet owners do not know the how to train their shelter dog, and some issues continue to grow, until they are bigger than the owner can handle. And those dogs are often returned to the shelter, only to be euthanized, and never getting the help they need.

Cooper's Chance rescues those dogs and focuses their efforts on the rehabilitation of the animal, to give them the best chance at a new life.
A Grey Muzzle grant to Cooper's Chance Animal Rescue helps with their Dignity Fund, a specialized program that rescues seniors who have been surrendered to the shelter by their owners and lets them pass to the Rainbow Bridge in a loving foster home with peace and dignity. This program provides comfort and one-on-one care to hospice pets by a compassionate foster and in-home veterinarian.

The Dignity Fund focuses efforts on larger, elderly, sick or injured animals in need of extra care to provide them with rehabilitation or long term foster care and give these pets a chance to be safe, comfortable, and loved in their final days.