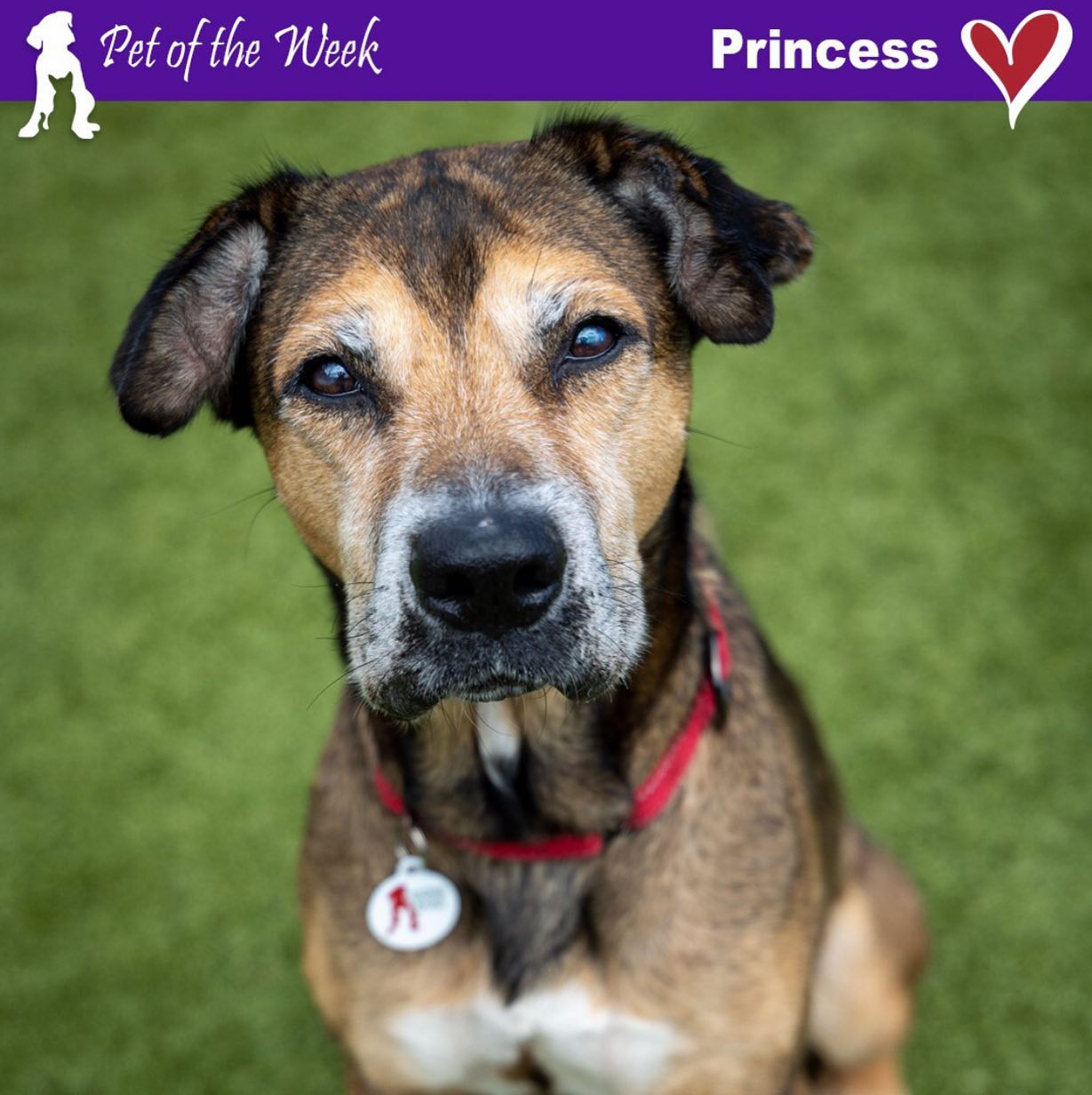 The Animal Protection Society-Friday Harbor (APS-FH) is part of a small community of 6000 year-round residents living on a remote island in Pacific Northwest Washington.  Founded in 1982, it proudly serves San Juan County, Washington's people and pets through various programs, including affordable adoptions, a spay/neuter clinic, and a pet food pantry. Through outreach, advocacy, and support services, they strive to ensure that all pets are protected and provided for and that pet companionship is accessible to all.
The Grey Muzzle Organization grant will help Animal Protection Society-Friday Harbor (APS-FH) provide care and treatment for senior dogs in need, preparing them for their best next home.

The grant will help dogs like nine-year-old Princess, who came to APS-FH via an emergency relief transport flight from an overcrowded Louisiana shelter.  At APS-FH, she was spayed, underwent several diagnostic tests, had multiple biopsies on mammary masses, was given treatment for parasites and ear infections, and received a thorough dental including many tooth extractions. After completing treatment and gaining 10 pounds, Princess was adopted into a wonderful home.

Grey Muzzle funding will also help APS-FH expand their "Community Pet Support Services" to keep senior dogs in their homes. New services include a fund to help low-income families afford lifesaving medical and dental care for their senior dogs, two annual Community Pet Wellness Clinics, and short-term emergency boarding and foster placement for the pets of families experiencing temporary transition or crisis. Services will be offered in collaboration with several local human service organizations providing referrals.