At 12 years old, Mingo came to One Tail at a Time (OTAT) when he was in need of a new home. The vet team worked diligently to heal Mingo, but after a series of strokes and a consistent heart problem, the team decided that hospice care was the best option to keep him comfortable.
With the help of Grey Muzzle's hospice grant funded by a generous donor, Mingo now has a loving hospice home—filled with all his favorite toys and soft PJs—where he will live out the rest of his days as a beloved member of the OTAT family.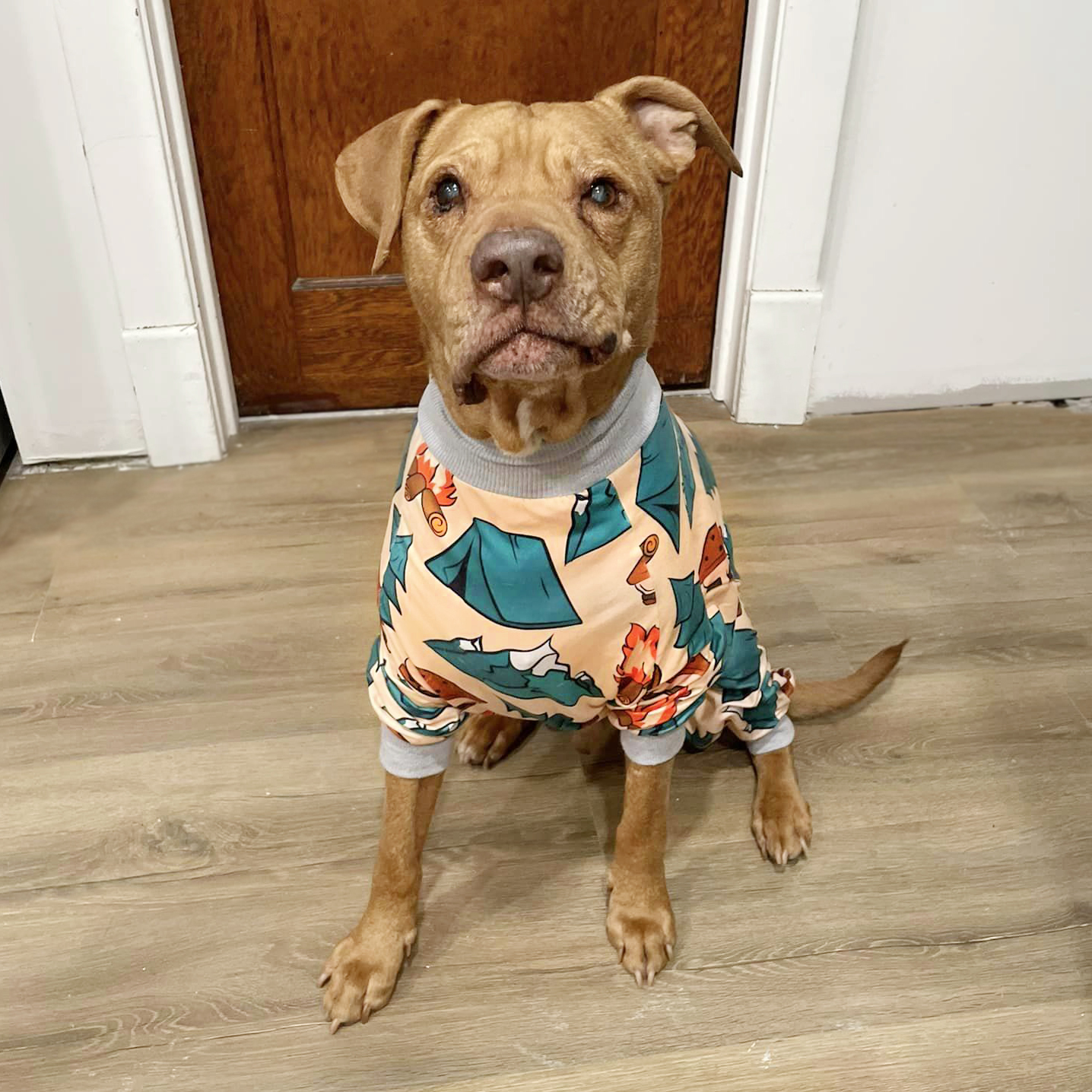 And the best news? We recently received a happy update that many months later, Mingo is still thriving in his hospice home! (Just shows you the power of love!) One Tail at a Time said, "Mingo is still with us, giving his foster mom a run for her money! He's handled all the treatments like a champ so far. He's such a goofy guy with a ton of character."
Thank you for making the priceless gift of hospice care—precious time truly worth celebrating—possible for senior dogs like Mingo!