Twitter
Facebook
Google Plus
Pinterest
Millie came to the Animal Rescue League of Iowa (ARL) when her owners were moving and were unable to take her along. Upon arriving at ARL, she was given a full medical evaluation and, sadly, the staff discovered this darling 12-year-old rat terrier is in renal failsure. So, they began a hospice foster home search to suit her special needs and provide her with TLC during her last months.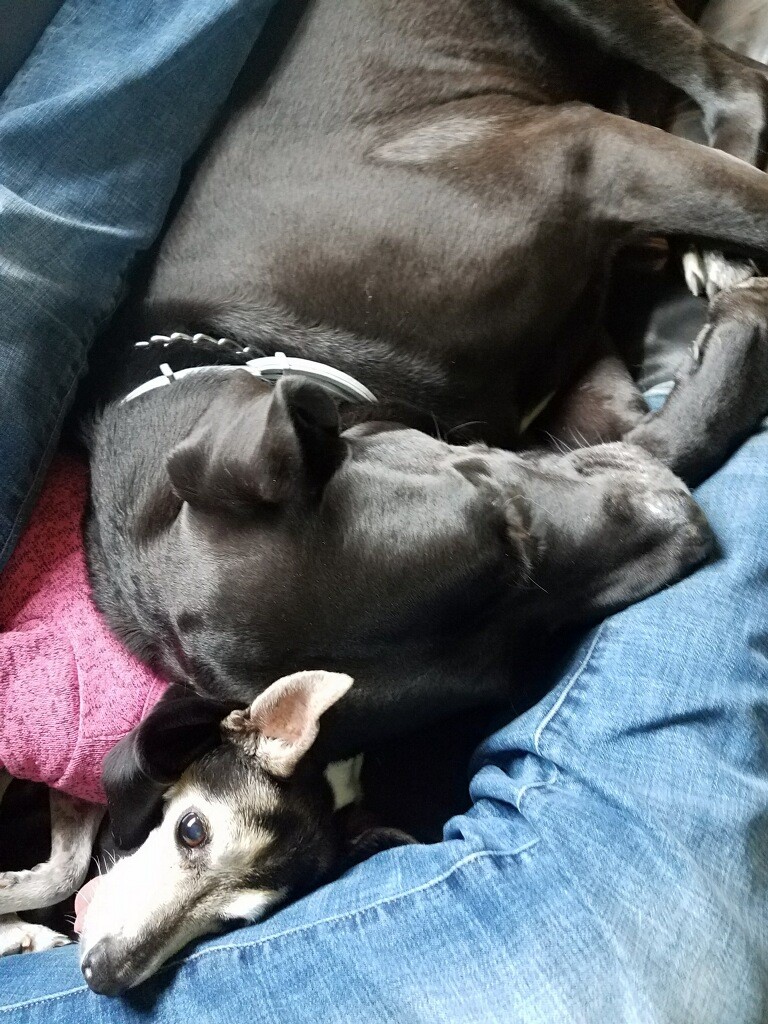 Millie landed in the BEST foster home with three humans, three dogs and one cat! She loves them all but is best buddies with her canine foster brother, Diesel, a Great Dane. They can often be found snuggling together!
Thanks to your support, Millie will only know love and comfort for the rest of her days.