Twitter
Facebook
Google Plus
Pinterest
Isn't this the sweetest first family photo of senior sweetheart Kip with his new mom and dad? We are so grateful that a grant from The Grey Muzzle Organization made it possible to rescue, rehabilitate, and rehome Kip after he was found near death on the streets of Tijuana. When Kip was first rescued by our friends at The Animal Rescue Mission, he was skin and bone and missing huge patches of fur. Kip stayed in their hospital for several months to recover. Once Kip was finally healthy enough to leave the clinic, he looked and felt like a brand-new dog.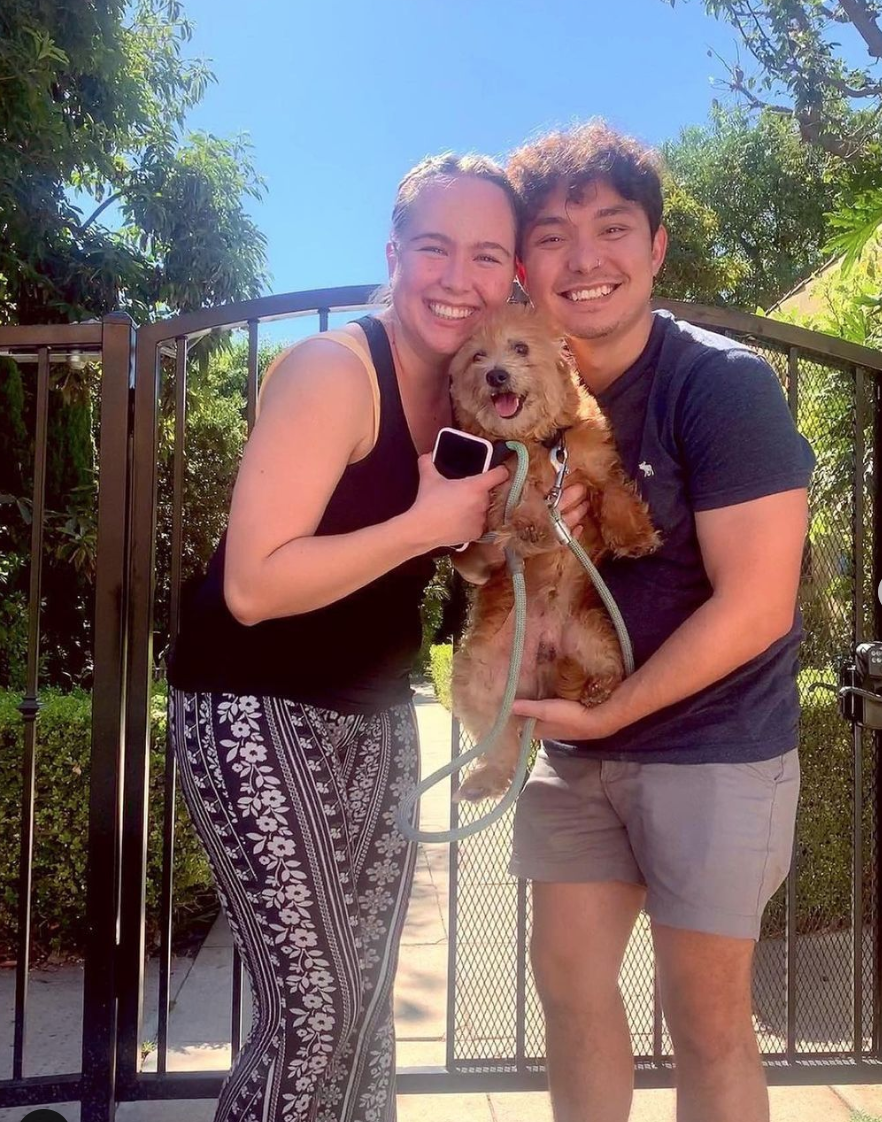 After receiving extensive TLC, Kip was ready to find a new family. We knew he'd get adopted quickly with his constant smiley face and non-stop wagging tail. We find it so amazing and inspiring that no matter what a dog has been through, they remain so positive and joyful about everything life has to offer!
On adoption day, Kip was scooped up into the arms of Hannah and Jose, an incredible couple who match his playful, loving nature. Kip is now thriving in his new life, playing fetch, taking walks, and being spoiled - knowing he is safe and home.