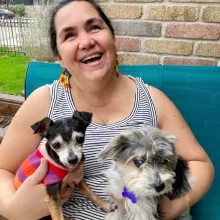 How we helped:
Seniors-for-seniors Grant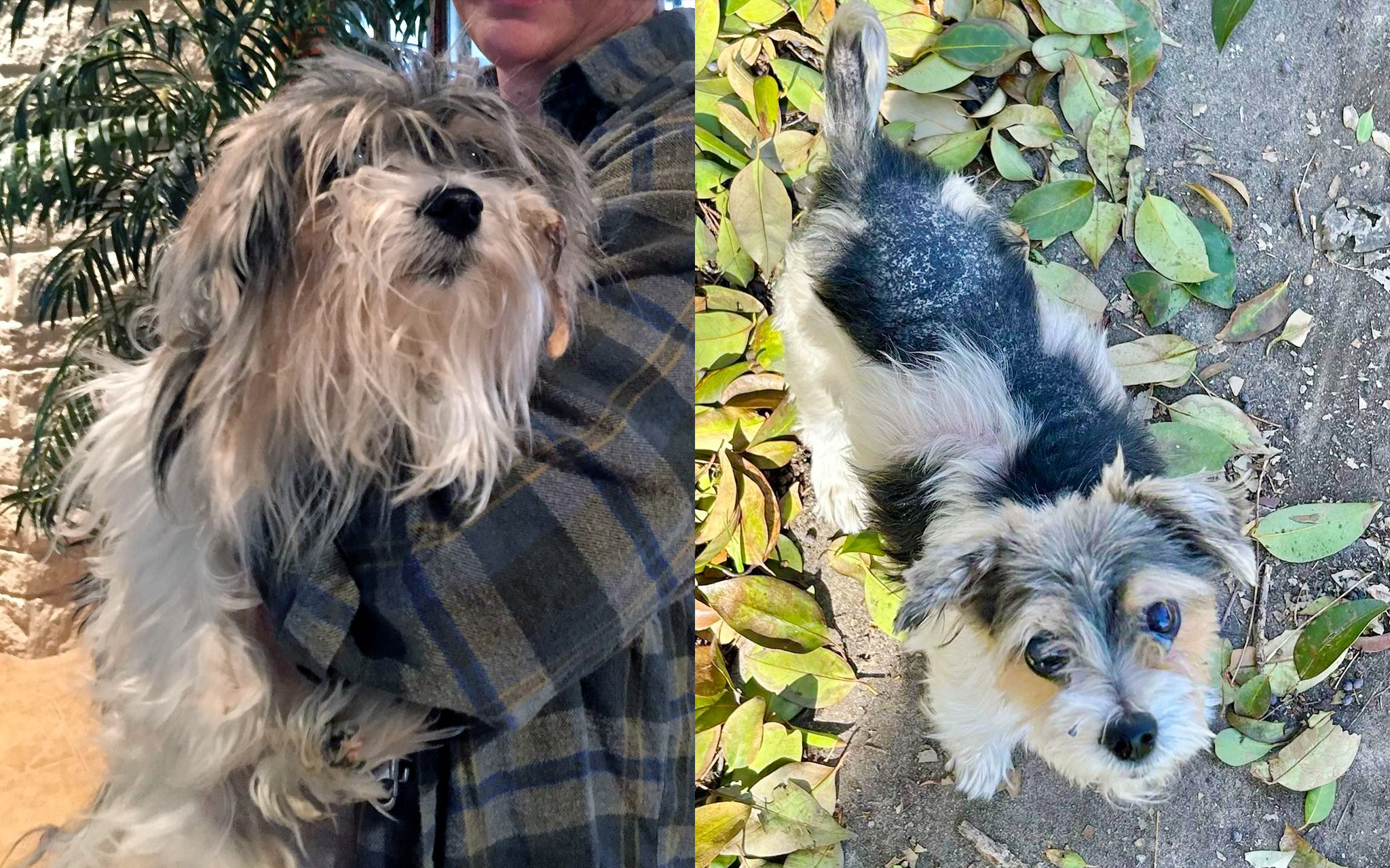 When Gabriella decided she wanted to adopt a four-legged walking companion, she never thought she would end up with two! But Gabriella and her family have a lot of love to give. When Charming Pet Rescue announced their Silver Paws & Senior Hearts Program, which pays for all essentials and veterinary bills for those over 55 adopting a pet over seven years old, Gabriella knew her prayers for a family dog had been answered..
When Jessa, a cute, young-at-heart 10-year-old Shih Tzu mix, first arrived at Charming Pet Rescue, she was so matted that staff initially couldn't tell if she was a boy or a girl. She had terribly rotten teeth and sores on her body from lack of grooming and care. She needed blood work, dental care, pain medication, antibiotics, and topical medication for her skin. Thanks to a medical grant from The Grey Muzzle Organization, all of Jessa's medical bills were paid in full.
Gabriella knew she'd found her perfect companion when she met Jessa. A few months later, Gabriella stopped by the rescue to pick up some special senior dog food for Jessa and met Minnie, a tiny, brokenhearted Chihuahua who had just been surrendered because her elderly owner had gone into senior care and couldn't take her. Gabriella took one look at the shy senior and knew her family was just what Minnie needed to mend her heart.
Senior pups Jessa and Minnie are now the best of friends! These two golden girls are cherished members of the family, soaking up all the love and attention. Despite the pain and loss they endured in their past, Jessa and Minnie will only know kindness and comfort for the rest of their days.
Thank you for making thousands of these second chances possible every year for senior dogs!