Twitter
Facebook
Google Plus
Pinterest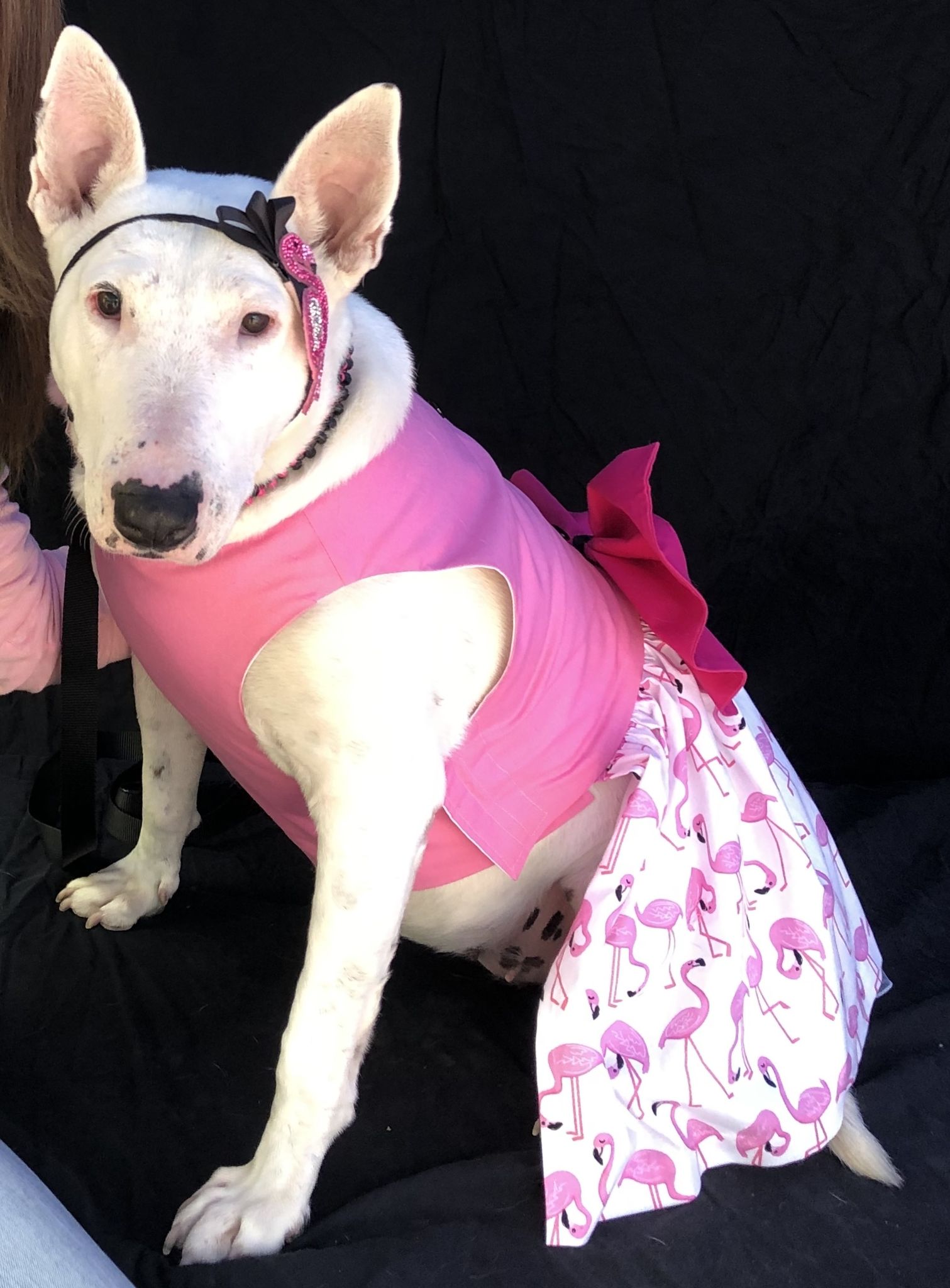 Honor, a 10-year-old bull terrier, and her pups were found wandering in a rural area. A good Samaritan brought them to NMDOG, where the pups were evaluated and found to be in good health. Honor, however, was not: her teeth were damaged, her skin showed signs of sensitivities and abnormalities due to being left out in the sun, and cancer was found in her mammaries after many years of breeding.
The team at NMDOG set Honor up with specialists who closely monitor her skin, teeth, and history of cancer. These ongoing needs are costly, but thanks to support from a Grey Muzzle grant made possible by you, Honor is a member of the Home Sanctuary Program. In this program, dogs who don't qualify for traditional placement due to extensive medical or behavioral care are placed with amazing Home Sanctuary Providers as forever fosters. The Grey Muzzle grant contributes to the cost of Honor's annual preventive care as well as the medical procedures, supplements, and monthly prescriptions necessary to keep her cancer and allergies in check.
Honor has overcome many challenges and is doing very well at NMDOG HQ with their Home Dog Pack.