How we helped:
Adoption promotion grant
Even a hurricane couldn't break Bentley and Tyson's bond! At ten years old, Bentley and Tyson found themselves alone after their special person passed away. Thankfully, a kindhearted neighbor temporarily took these two best friends under her wing. But they all had another hardship to face. Hurricane Ian was bearing down on the state of Florida and would leave devastation in its wake.
Sadly, their new caretaker lost her home in the catastrophic storm, and Bentley and Tyson were once again in need of a safe place to land. Their guardian angel packed up this precious cargo and headed north to Jacksonville, where she surrendered the bonded brothers to the Jacksonville Humane Society, knowing they would receive care and a second chance.
Bentley and Tyson were welcomed with open arms by our friends at Jax Humane. And thanks to your support of Grey Muzzle, grant funding was available to help these two sweethearts receive much-needed medical care and special food. They also received teeth cleanings to alleviate discomfort caused by dental disease, giving them an overall better quality of life for years to come.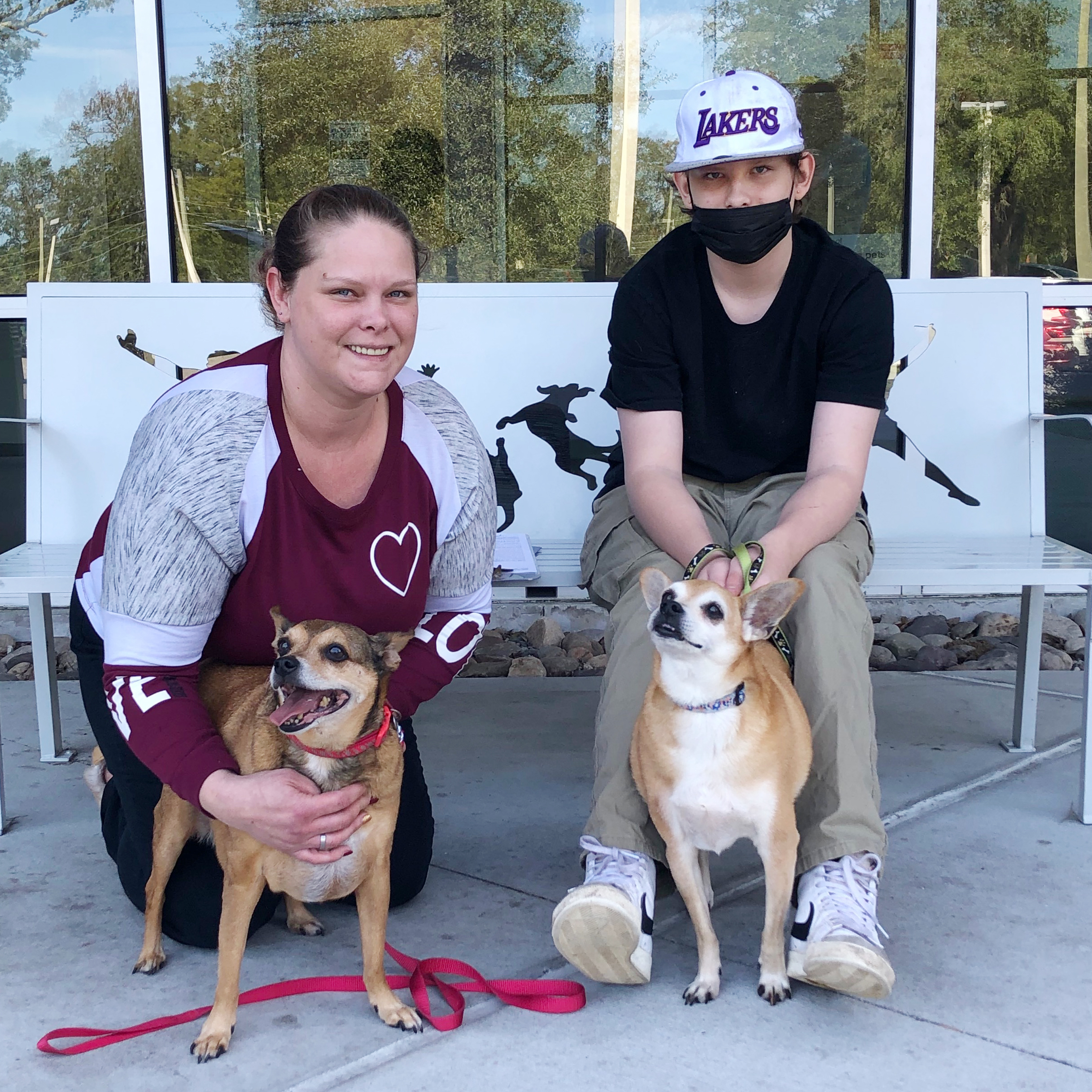 After Bentley and Tyson waited for a new home for three weeks, the team at Jax Humane took the adorable pair to the local news station for a weekly television spot to help them get adopted. A wonderful family happened to be watching and rushed over to adopt this dynamic duo TOGETHER!
Despite all the loss they endured, Bentley and Tyson always had each other for comfort and companionship. They proved that love conquers all—even hurricanes. After losing their family and home, we are so grateful Grey Muzzle could help this sweet duo along the way to find love again!