Twitter
Facebook
Google Plus
Pinterest
As a brave survivor of a dogfighting ring who then waited 260 days in the shelter after her rescue, 8-year-old Stella has finally found her happily ever after and her forever home!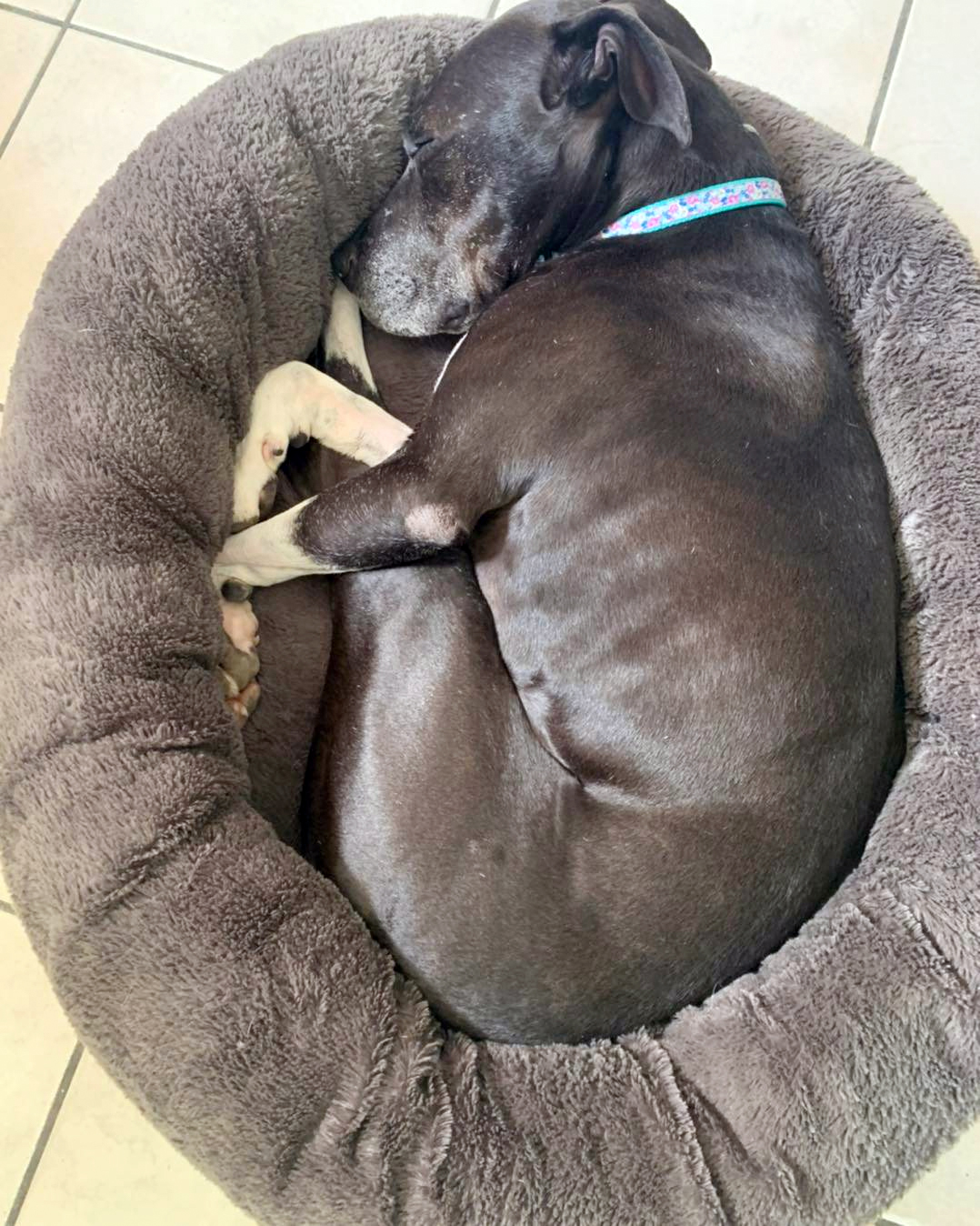 Stella won the hearts of her new parents after they traveled to Western North Carolina from Colorado to visit family (which just so happened to include Stella's foster parent!) They left unable to stop thinking about Stella and made all arrangements for the freedom ride of a lifetime. Her new mom shared this happy update after Stella made her way home:
"Stella arrived at her forever home 39 hours after being picked up in Boone, NC. We love her. Our pet transporter shared photos along the way, and we got to follow her location en route. We have a trainer all set up and start next week. In the meantime, she is getting several walks a day, quiet time for recovery, and an endless supply of scritches and snuggles. She is doing great. Really! She's handling all the new sounds and smells so well. She likes to sit in the sun by the patio door and watch the birds. She gets the zoomies about once a day and is incredibly entertaining. She's sleeping next to me right now." 
We are overjoyed for Stella and thankful that The Grey Muzzle Organization could play a part in funding her medical and foster care. We can't imagine what frightening experiences this sweet senior endured in her past, but we are so grateful Stella's future will be filled with only comfy beds, kindness, and love as a cherished member of the family.