Twitter
Facebook
Google Plus
Pinterest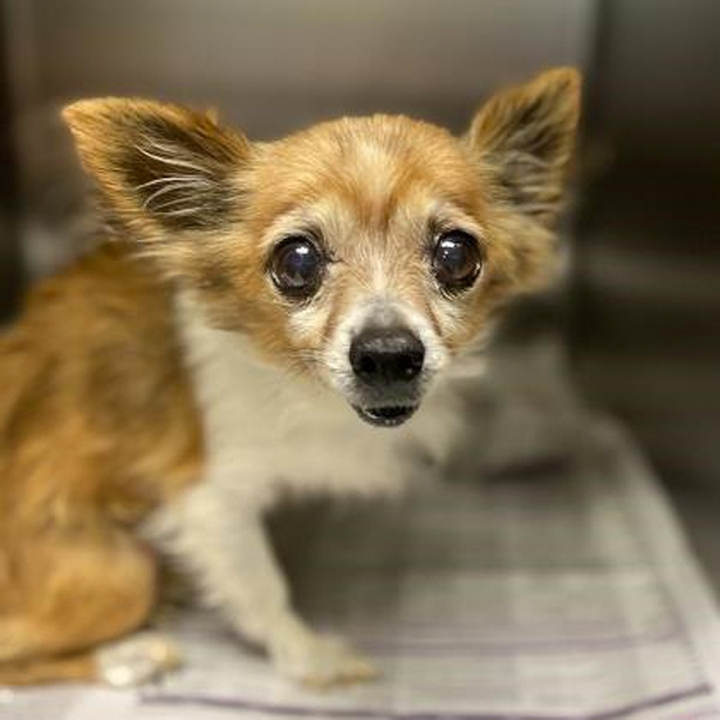 Those big brown eyes may look concerned, but his story is a happy one! At 13 years old, Bixby was taken in by our friends at IndyHumane after he was found fending for himself as a stray. Due to his age and general poor condition, Bixby needed a variety of evaluations and tests to ensure that he was well enough for adoption.
Little Bixby didn't waste any time making friends with IndyHumane's whole veterinary team and stealing everyone's hearts! Despite his rough condition from being out on his own, Bixby was in fairly good health for his age. However, he urgently needed nutrition, cleaning, and treatment of some minor skin wounds and irritation. He also received a dental cleaning, tooth extractions, and neuter surgery. 
After all his TLC, Bixby's future got even brighter. He found the perfect family!
Bixby is one of many dogs in central Indiana getting their second chance at a healthy, happy life thanks to great work by IndyHumane and grant funding from The Grey Muzzle Organization. (Made possible by YOUR support!) We are so grateful for this lifesaving partnership to save more senior dogs together!